My Team
Our office has developed a team of highly trained Customer Service Professionals and Network Specialists to meet our committment to providing not only world-class insurance solutions but also exemplary service to our clients - long after the point of sale.
My Colleagues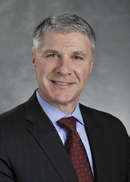 In 2003, after 20 years working as a Finance and Operations executive in Fortune 500 retail companies, Gary decided to pursue a career that would have an impact on people's lives. Ultimately what led him to a change was the conviction of the people he met within the network who share his values and beliefs.
Gary and his wife Terri live in Plano, TX and together have four adult children. In their free time they enjoy golf, going to the gym and volunteering to the causes they view as important.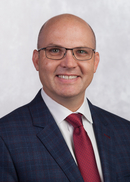 With a background in pastoral ministry, Matt joined Northwestern Mutual in 2014 to impact lives in the business world and serve those seeking financial security. He spent 17 years in the full time ministry where he developed the relationship skills to help families and business owners navigate complicated financial solutions. Matt's passion is to help his clients live a life of purpose without any financial regrets.
Matt and his wife Jennifer live in Rockwall, TX and have three children. In their free time they enjoy spending time with the kids, gardening and long distance cycling.
---
Our Team
Paris Barnum
Director of Operations
Office 972-980-2010

Paris Barnum, a Louisiana native, moved to Plano at a young age to train at World Olympic Gymnastics Academy. After graduating high school from Spring Creek Academy, she received a full ride gymnastics scholarship to Arizona State University. She received her B.S. in Integrative Studies with a focus in Psychology and Sociology. Her studies of psychology and business will bring a new dynamic to our staff and clients.
Paris resides in Nevada, TX with her husband, John. They were among the few to get married during the 2020 Pandemic and stuck with their chosen date of June 20th. Paris' husband worked overseas for the last few years and during that time they purchased their first home together. John is now home, so a lot of their time together is spent getting adjusted to life as homeowners. Outside of the office Paris enjoys doing home projects, spending quality time with family, and embracing all the little things we took for granted in 2020.